Mrs. Lion has been writing about reviving some of our past activities. I'm writing this post at noon on Saturday. When we got up this morning, she mentioned that she's going to go look for the bag that contains my panties. As far as I'm concerned, they can stay lost. Wearing panties is not only humiliating but also pretty uncomfortable.
She's also discussing reinstating my anal training. In her post yesterday, she mentioned that she may not want to fist me, but she definitely wants me to learn to take larger objects and have her peg me. Then she went on to say that having fingers up my ass is a very intimate activity not unlike me having my penis inside of her. I suppose it is. It's absolutely intimate. I think it's a lot less comfortable for me then when she has my penis inside her. Oh well. I agree anal activities forces both of us to be very close to one another and share a most intimate-if-uncomfortable activity.
It's a little ironic when she wants me to wear women's underwear. Normally, I'm completely naked at home. In fact, I haven't had a stitch of clothing on since last Wednesday when I went for physical therapy. But I get it. Even though panties or, for that matter, a diaper, covers me up, they do so in a way I certainly didn't select for myself.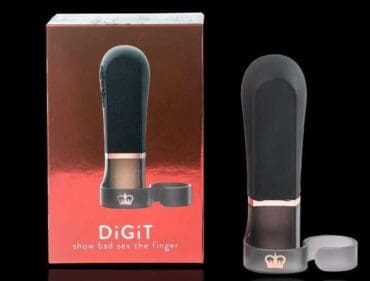 Sometimes people are confused by why we do these things. One reason is that I find it a turn-on when Mrs. Lion flexes her muscles this way. Another is that the bottom in me enjoys the humiliation and discomfort. This isn't totally true of anal training. I get a real sense of accomplishment when Mrs. Lion is able to use something larger without me having a lot of pain. It feels like I am giving her something. I also like that it doesn't matter to her whether or not I like it or not. It's something she wants to do, and therefore, she will do it. I really encourage her to behave this way. I love it in her and I think it's good for both of us.
If she can find the bag of women's underwear, I imagine I will be wearing them for a good part of the weekend. I will certainly be carrying a heavy Njoy butt plug up my ass for several hours later today. If she has the time and energy, Mrs. Lion will also be removing more of my body hair. Right now, I am luxuriating by sitting naked in my desk chair sharing my thoughts with you.
Mrs. Lion is also considering a hybrid approach to edging me. She got the idea that if she had a vibrator that attaches to her finger, she can use the force of the vibrator and the attention of her hand in a modified hand job. It sounds very interesting. I showed her a product that might work. It's called the Digit. It's a vibrator that fits over the finger. The people who make it intended as a woman's toy. The idea is that she can use her finger on her clit while the vibe is providing stimulation through her finger. Mrs. Lion's idea is that the same can be true of me if she applies that finger to the right spot on my penis. It sounds exciting.
I'm very happy that Mrs. Lion is thinking about things we can do together. I know this is difficult for her because sex is strictly one-way with us. I believe that she is coming to see that while I get sexual pleasure, she gets a sense of increased intimacy. She also gets more of a sense of control. I suspect the control is less interesting to her than the intimacy. I'm very glad that she can find pleasure in things she does to me.