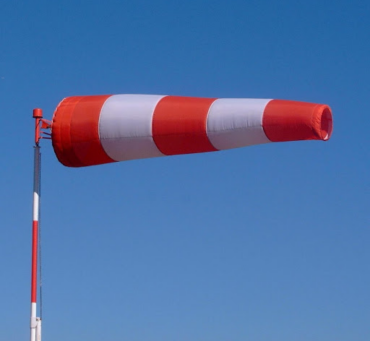 We both have difficulty initiating sexual activity. My inability to do it is partially responsible for Mrs. Lion's loss of libido. I feel horrible about that. She has difficulty too. A few months ago she bought a red-light-green-light toy that I could use to signal my receptiveness. Mrs. Lion never instituted its use.
When we worked in different places, I would often give her a lion "weather report" indicating my level of sexual interest. After a while, that didn't work either. Yesterday, in her post ("Zooming Along ") she wondered if enough time had passed from my last orgasm for her to assume I am receptive to BDSM play (Her Box O'Fun). That made me realize we need a more direct way to determine my willingness. Obviously, the easiest is to just ask me. That is difficult for her, just as it is hard for me to tell her I want to play. We need a ritual.
I come with built-in "receptiveness meter". A couple of minutes of weenie massage resulting in an erection is a perfectly reliable indication of my interest. Even a partial erection is enough to signal my receptiveness to BDSM play. Mrs. Lion usually says that she sees no point in BDSM play if I'm not "interested". I might argue that if she wants to make this activity a regular thing, my interest meter is irrelevant. If she is achy or otherwise indisposed, she simply doesn't take a meter reading.
We both do well with following through if we agree to make the activity mandatory. A perfect example is punishment. If I break a rule or upset her, I know that I will be spanked. Yesterday I forgot to set up the coffee pot. A spanking is happening. Sometimes if she is very tired or achy, the spanking is postponed a day or so. I will get it when she is ready. There is no escape. That's how we both want it.
I think we have to be unrelenting with BDSM and sex. Both of us are entirely too ready to find excuses to put off the Box O'Fun or other activities like edging. We both agree that it's important for us to be sexually active. Right now BDSM or even penis stimulation is infrequent. We both said that we think that unless one or both of us is under the weather, we should be doing something six out of every seven days.
Could we actually do this? I think so if we are flexible in what activities are chosen. Mrs. Lion can decide to do something minimal like some velcro or clothespins on my cock and balls. Or she could simply apply the vibrator for a while. Another low energy activity is the butt plug. We have a large collection of them. The idea is to do something sexual. It's an important connection for us. We both are more content and even sleep better if we are sexually active.
Punishment isn't supposed to count as sexual activity. In most respects it isn't. However, it is a physical activity we share. Even though Mrs. Lion says she is neutral about spanking me and I absolutely hate those disciplinary spankings, they are physical contact between us. Mrs. Lion's effort to correct me is definitely a sign of her love. My willingness to accept a very painful spanking is a sign of mine. Maybe that's a good reason to do maintenance spankings (same as disciplinary) if I go too long unspanked.
I'm digressing. I propose that Mrs. Lion check my "interest meter" on a daily basis as a good way to determine my level of interest.. Of course she can disregard the "reading" and play anyway (or not play) if she wants. I think that either way, a daily Lion meter check is a good habit for both of us. What do you think?